---
All Saints Autumn Fair
All Saints Autumn Fair

Grateful thanks go to all those people who contributed in so many ways to an enjoyable, successful afternoon in the sunshine, when much to our amazement and delight we raised £2000. The afternoon started slowly, which was a little worrying, but then people arrived and seemed to enjoy browsing the many stalls.
From the very start of talking about holding such an event there has been a real feeling of working together as a team. So much enthusiasm and on the Friday afternoon prior to the Fair there was a happy buzz around the church while we set up indoor stalls, carried and sorted so many boxes of goodies, while 'the boys' put up the bunting!

In early October we envisage a meeting to discuss the Fair and what we do next!

Many, many thanks

Lynne and Alison
.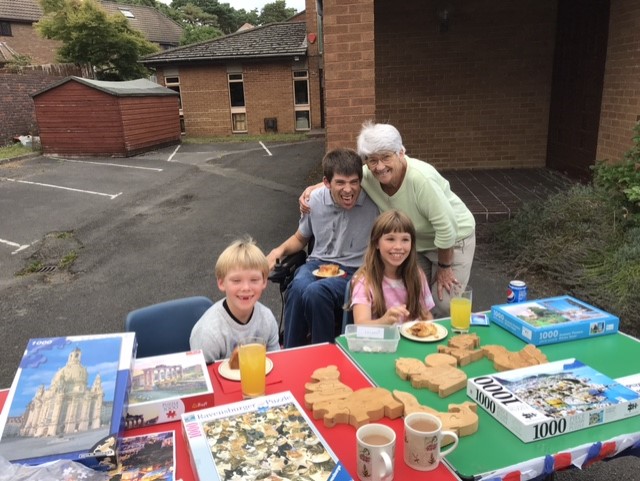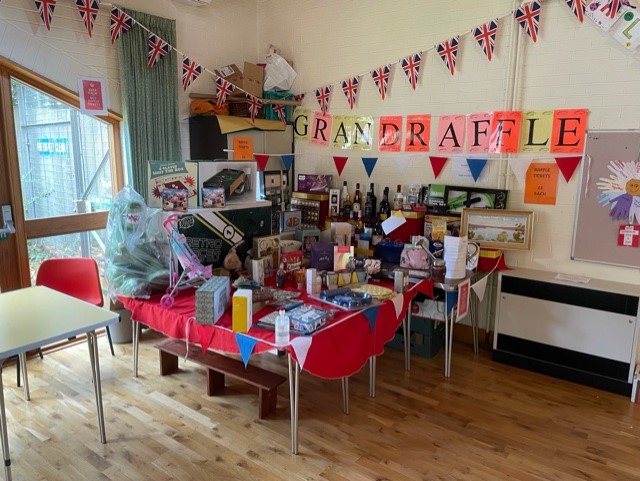 ---
One New Priest, One New Deacon
On the Sunday, guests at the 12pm Ordination of Deacons service at Winchester Cathedral, joked I should have stayed in Winchester overnight after the Ordination of Priests the previous evening. But the M27 notwithstanding, what a glorious weekend where Kay was ordained priest and Sandra, deacon.
There is always an excitement and a buzz around ordination services. They always mark a journey of wrestling with vocation, formation training, parish placements, the impact on family and the uncertainty of a new chapter of life starting out, imagined yet not fully known.
For Sandra and Kay, it is also a very public statement of their 'Yes' to God who has called them both to ordained ministry. They publicly state in from of the Bishop, gathered ministers and supporters, that they feel called to the ministries they are being ordained into.
Credit goes to the Diocese and Cathedral teams who for a second-year running have hosted deeply meaningful and fitting ordination services against the backdrop of continued COVID restrictions. I remember getting a text message from a congregation member watching at home who described her simultaneous cheering and crying as she watched the livestream of Kay and Sandra's ordinations. Now don't get me wrong, next year with restrictions on guests lifted, we will be back with a coach load of guests as Sandra is ordained priest, but there was something reflective of the new normal as people both physically present and fully present online, cheered and cried together.
Bishop Debbie's clear joy at her first ordination services tone for the gathering physical and online congregation. Celebration and solemn joy marked the services as I think people celebrated that no virus could halt the call of God to His people, to say 'yes' to his call on their lives.
And that saying 'yes' gives way to my final comment from the ordinations: they weren't just about Sandra and Kay and all the other deacons and priests. The services were about my 'yes' and your 'yes' to the God who calls all of us to different and distinct ministries yet all in the service of God, His Church and Kingdom.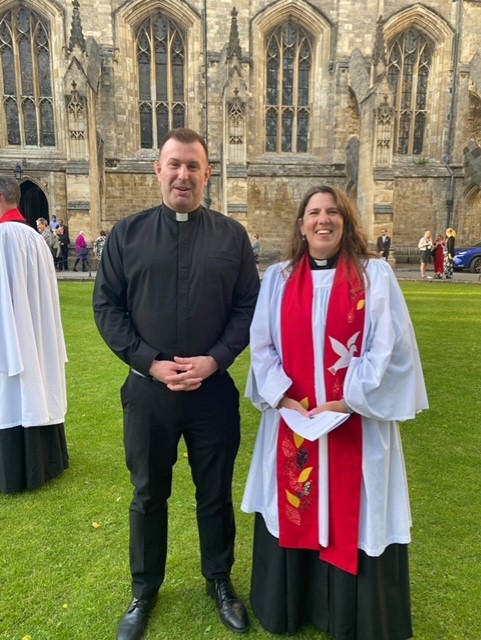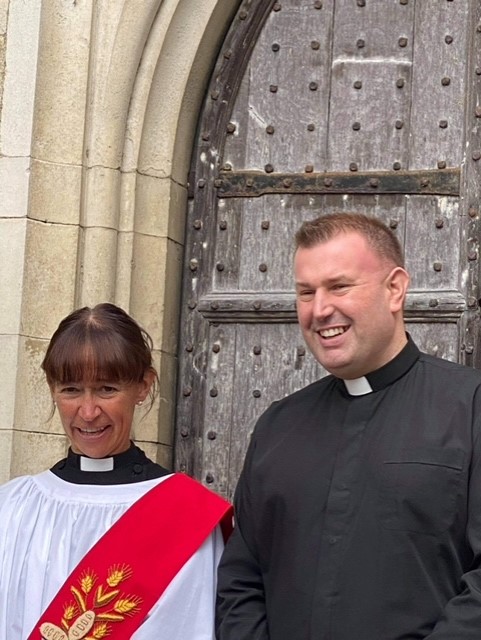 ---
STAR Addiction Awareness Training
Churches Together -STAR Addiction Awareness Training, 21st July, 6pm-7.30pm, Poulner Baptist Chapel.
The COVID pandemic has increased the number of people experiencing issues with various forms of addiction. STAR is a Christian charity that is working with Churches Together in Ringwood & District to support people struggling with addiction and raise awareness of the issue. All are welcome to come along to an information evening on the 21st of July to hear more. For more details, contact Kevin Jones, our Benefice STAR representative, on 07920 446337 or email kevin.jones@ringwoodbenefice.org.uk.
Please visit our social media pages and Youtube channel to watch a video of Adam telling us more.
---
Farewell to Rev'd Ian Whitham
Farewell to Rev'd Ian Whitham
Sunday 20th June was a sad day for us within the Benefice, and most particularly for us at All Saints, St Leonards and St Ives, as we said goodbye to our much loved Ian Whitham, his lovely wife Lianne, and his family, Wesley, Joshua and Amy. When the Benefice was formed in 2017, Ian became our Associate Minister, and he has spent most of his time since then among us, while living at the Vicarage in Pine Drive. He soon immersed himself in the local community, becoming a Governor at St Ives school, led many of the school assemblies, and forged a relationship with the school, its staff and its pupils that continues to develop and grow to this day. He and Lianne joined the local St Ives Club in their personal capacity, and became regulars at their social events, and so became the "face" of our church in that place. Ian introduced us to new concepts for Church, for services, for the way forward, for moving our church out into our local community. Not always an easy concept to embrace, but one which we must at some time face?

When Covid struck the country in March 2020, church life as we had known it changed beyond recognition, All Saints church closed, and the clergy were forced to "think outside the box". On line services were introduced, and Ian was at the forefront of this, presenting regular services while walking with his dogs in the Forest, or being in his back garden among his lawn and his vegetables! If this taught us anything, it is that God is with us everywhere, not only in church buildings.

Ian's ministry among us has brought him and us many unforeseen challenges, but throughout all these, his faith, his love of our Lord, and his encouragement to us all has been undiminished, and he has been an inspiration to us all. For this, and so much more, we thank him.

After the Holy Communion Service led by Ian and attended by over 40, he was presented with a card and a gift, and Lianne a bouquet of flowers on behalf of us all. A buffet lunch was held in the Church Centre afterwards, when those present were able to make their personal thanks to Ian and his family, for his ministry to us, to express their love and their thanks to him and his family. Rev Matthew Trick led a tribute to Ian and his Ministry in the Benefice on behalf of us all, and he spoke movingly of Ian's many attributes and talents, which leave a lasting legacy to the Ringwood Benefice and the wider community.

So, Ian, Lianne, your children, your family- as we send you on your way for the next stage of your Christian journey, we wish you every happiness, we hold you in our prayers, and thank you for your time with us, your ministry to us, and pray that God will direct you as to where He wants you to be in the years to come 🙏❤️

On a personal note, Ian and Lianne, I thank you for your love, your friendship, your spiritual development to me during your ministry at All Saints.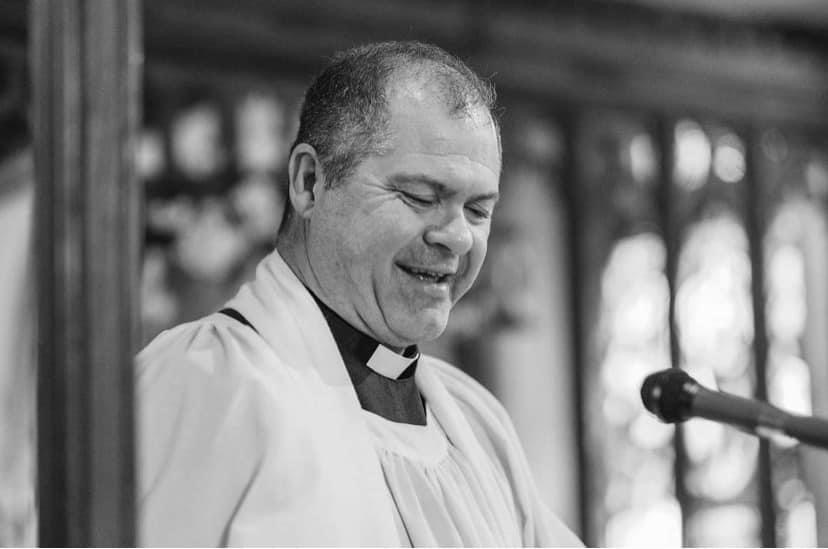 ---
Matins and Music at Harbridge Church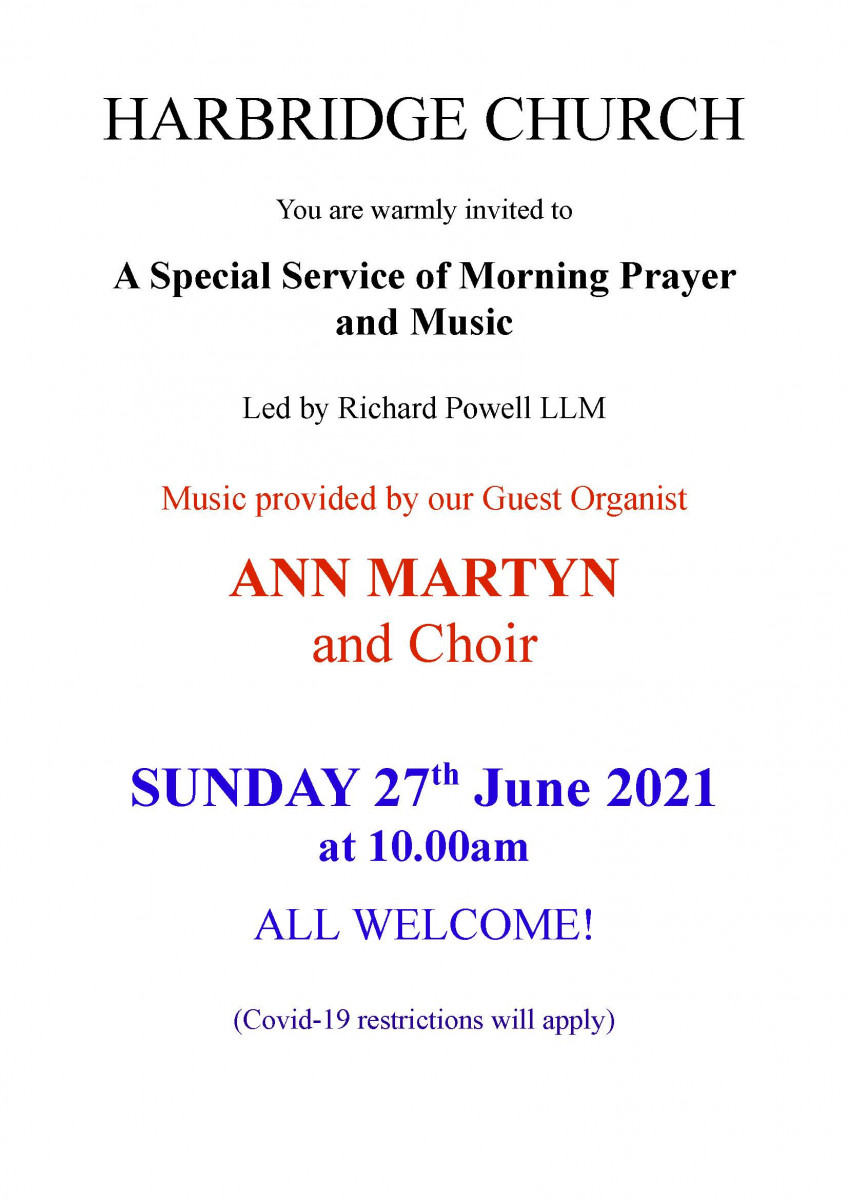 Please join the congregation of Harbridge Church on 27th June at 10am for a wonderful service of Morning Prayer (BCP) led by Richard Powell LLM, and music by our guest organist, Ann Martyn and choir. All are welcome. COVID restrictions apply.
---
900 Christingle Bags made!
Christingle is going to be online this year but at it's regular slot of 23rd December at 4pm. Our team led by Kay Pead and Jan Pankhurst at St Peter & St Paul and Lisa Hover at All Saints, St Ives have been hard at work assembling an incredible 900 'Christingle in a Bag' kits to go to three local schools. Each bag has a pack of raisons, some red ribbon, some sticks and candles and an invitation to the online Christingle Service itself. But if you think we've forgotten something, we haven't: our biggest Orange order ever is being delivered to each school directly to keep them as fresh as possible for Christingle.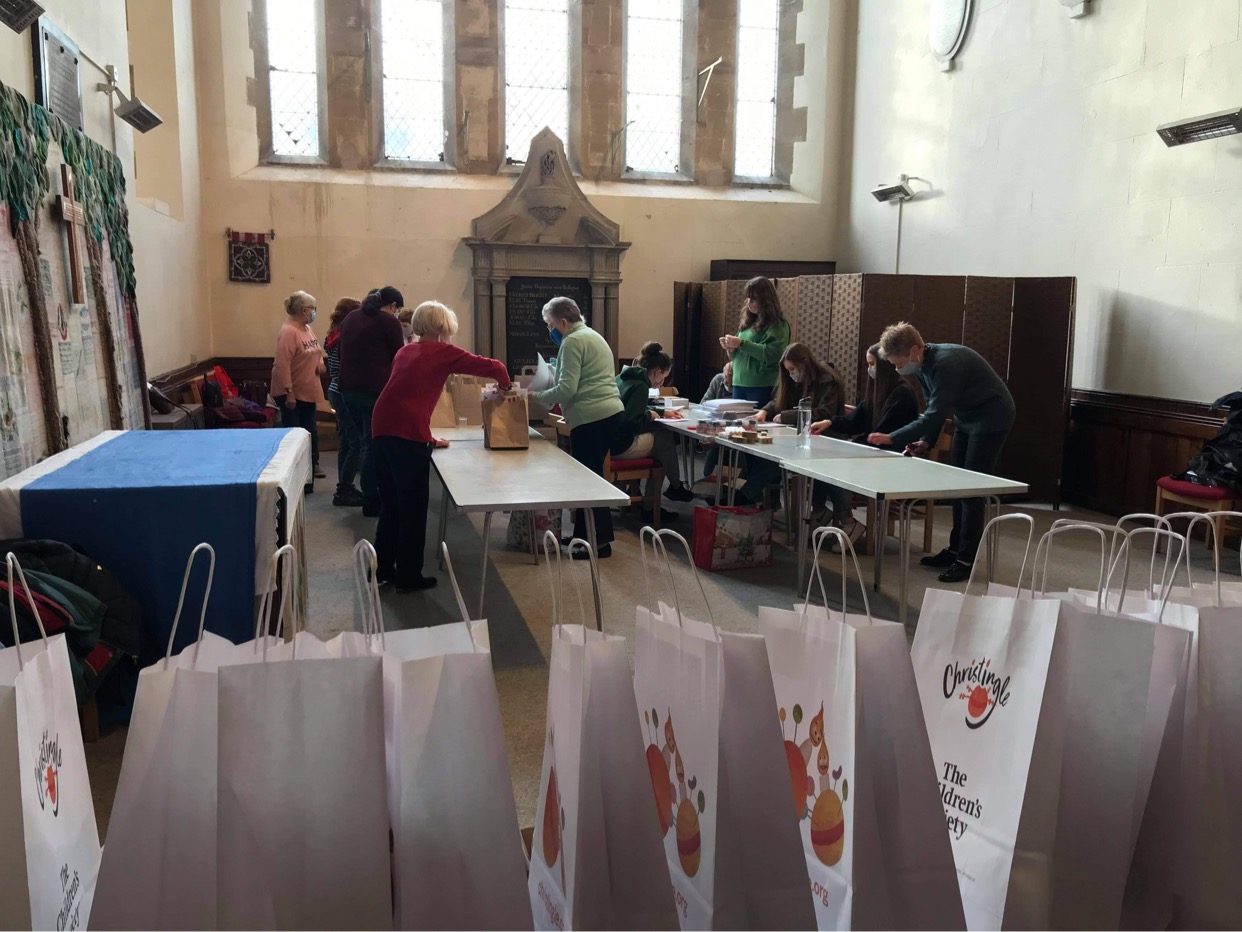 ---
Christmas service information out now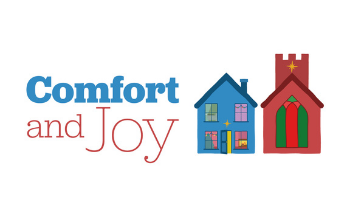 This Christmas the Church will need, in the words of St Paul in Romans 12.15, to 'Rejoice with those who rejoice; weep with those who weep'. We will aim to celebrate where we can together in one place – but also embrace a wider community that wants to join in the celebration but may not be physically able – or emotionally ready – to do so.
We will worship and celebrate in a number of different ways, with services both in church and online. Hundreds of Christingle kits are being made to be delivered to the local schools and from next week we celebrate Advent and the Christmas story with an Advent Adventure online and in our local schools every day until Christmas. There will also be a community drive-in service arranged in the town centre with Churches Together.
Full details of the sertvices can be found here.
---
Remembrance Sunday 2020 - Watch online
Although services can not take place in church buildings until this lockdown ends, they will be open for private prayer. Sunday Live continues at 10.30am online, the town Remembrance Service will be live-streamed on Ringwood TV - Full details can be found here.
Please see our events page to view the church opening times for private prayer and click here to view the Remembrance prayer sheet.
---
Benefice Harvest Service
This year's Benefice Harvest Service will be held in the wonderful rural setting of Bisterne on Sunday 11th October 2020. This will be a great opportunity to meet our new curate Kay Pead. More details to follow.
---