Harvest Lunch at Ringwood Parish Church
Date: 26th September 2021
Time: 13:00
We are celebrating Harvest with a Lunch in the Lady Chapel of Ringwood Parish Church.
Tickets are priced at £10 each and are available from any member of the SPSP Fundraising Committee, or the Benefice Office (call 01425 489898 or email office@ringwoodbenefice.org.uk for details).
All are welcome for a sit down lunch of meat, egg, salads, desert, and tea/coffee. There also will be a bar and a raffle.
This is a wonderful opportunity for all our Churches to meet together and I do hope you can join us.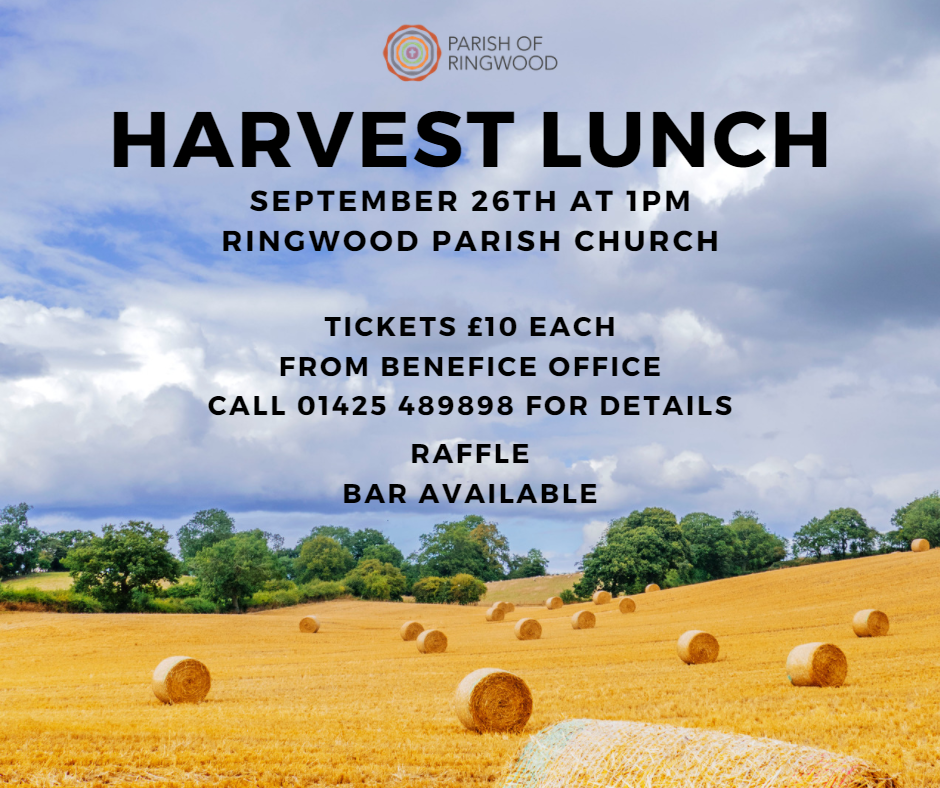 Category: St Peter & St Paul, Ringwood