Prayer Vigil: Calling for justice for the 1 in 3
Date: 27th November 2021
Time: 12:45
The United Nation's 16 Days of Activism, and Abuse is an annual international campaign taking place from 25th November to 10th December.
The Mothers' Union joins over 6000 organisations around the world in 187 countries to raise awareness of a call for an end to gender based violence and abuse in all its forms in society.
This year the Mothers' Union has called for a Worldwide Global Vigil on Saturday 27th November to focus on the 'One in Three' women and girls who suffer from Domestic Abuse and Gender Violence.
The Ringwood Mothers' Union members will be holding a prayer time and vigil from 12.45pm on Saturday 27th November, with a Silent Vigil for three minutes from 1.03pm to represent the
1 in 3 women and girls affected by domestic abuse and gender violence around the world.
If you are concerned about this matter please come and join us in our vigil.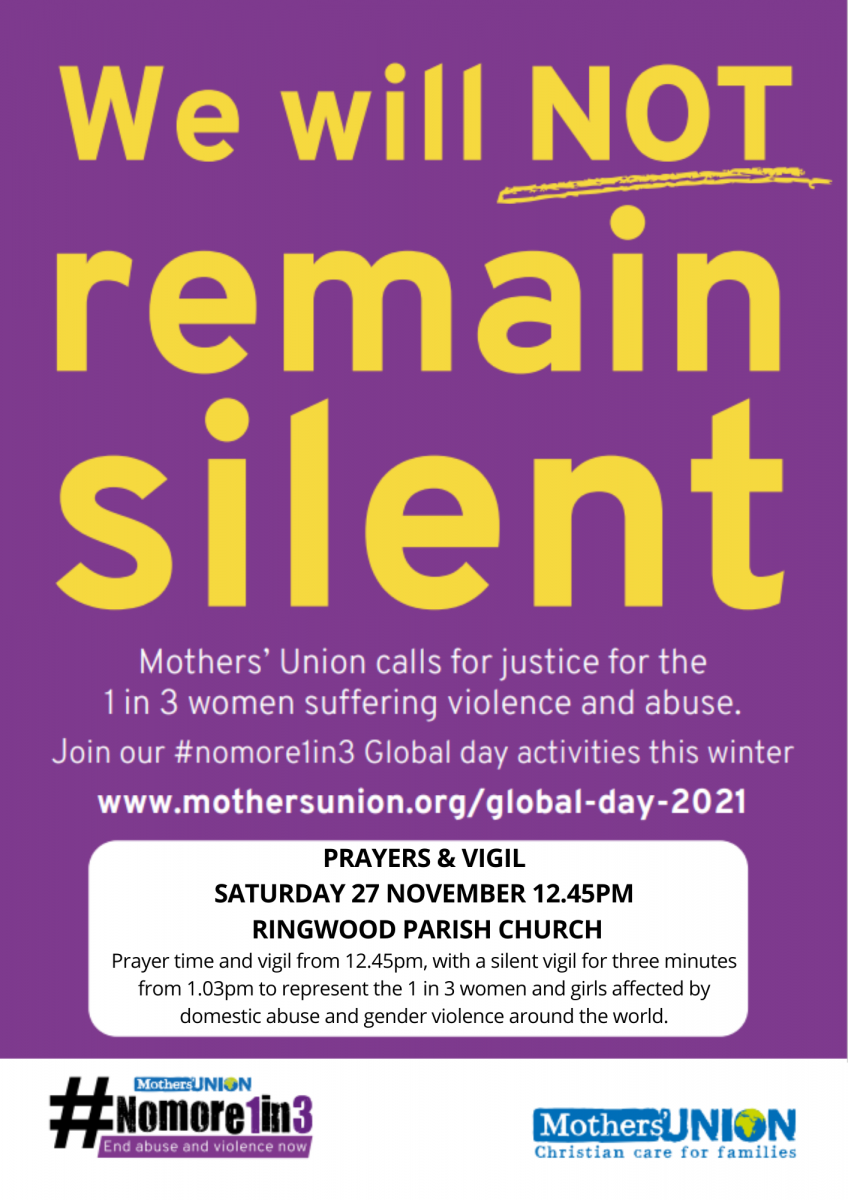 Category: St Peter & St Paul, Ringwood
https://www.mothersunion.org/global-day-2021